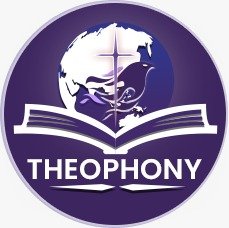 ENGLISH CHRISTIAN RADIO

TAMIL CHRISTIAN RADIO

CHRISTIAN TELEVISION

CHRISTIAN PODCAST

AND MORE...
THEOPHONY, YOUR SOURCE FOR INSPIRING CHRISTIAN RADIO TV PODCAST ONLINE.

Welcome Home
Dive into a treasury of enlightening and faith-filled Christian podcasts that inspire, uplift, and deepen your spiritual journey. Our curated collection of thought-provoking content, spanning from biblical teachings to modern-day reflections, offers a diverse range of perspectives to nourish your soul. Join our community of listeners and embark on a transformative exploration of faith and spirituality today.
Trending Episodes
Explore our prayerfully, curated podcast content directly from our home page.

About The Author Augustine Jebakumar With a very specific call Rev. D. Augustine Jebakumar came to Bihar in the year Oct 1972, which was then known as the "Graveyard of Missionaries". The Lord started moving in
Meet the Hosts Keith Stevens Keith Stevens grew up in Northern NJ listening to legendary AM top 40 radio station WABC and dreamed of one day being on the air. At age 11, he started
Revive Our Hearts Revive Our Hearts exists to help women thrive in Christ. Founded in 2001 as a successor to Elisabeth Elliot's ministry Gateway To Joy, Revive Our Hearts is making a difference through daily audio content, trusted
Search Our
Podcasts
Articles
Search to find what you're looking for
Recent Articles
At Theophony apart from spiritual wellness, we also publish articles on physical well being, interviews with doctors, people in social service and also on technology updates around the world. If this is of your interest, you may please check out our blog home page, for some useful tips.
Health Care Partner

Fresh Content
Direct to Your Inbox
Just add your email and hit subscribe to stay informed.