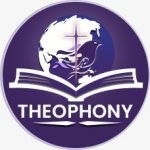 THEOPHONY
CHRISTIAN PODCAST
FREE PODCAST
GOSPEL PODCAST
TAMIL PODCAST
HOME OF PRAYERFULLY CURATED PODCASTS ON
LIFE, LEADERSHIP, BIBLICAL AWARENESS & GENERAL HEALTH
Keep checking this section to know more about the latest episodes in Theophony English Radio, Tamil Radio, Television and Podcasts.

Strengthening Leaders from the Bible
Stories we share have significance. They have the capacity to strengthen our faith, foster compassion for others, reveal the real impact of God in our lives, and point us toward Christ. Theophony's podcast gathers and distributes human stories that highlight the difficulties and victories of surviving in the end times.
This podcast focuses more on developing a leader's community for Christ by focusing on building Christian leaders with a biblical worldview.
Fresh Content
Direct to Your Inbox
Just add your email and hit subscribe to stay informed.