Meet the Hosts
Keith Stevens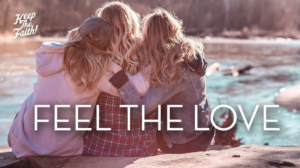 Keith Stevens grew up in Northern NJ listening to legendary AM top 40 radio station WABC and dreamed of one day being on the air. At age 11, he started his own radio station from his basement and broadcast to the neighborhood; playing records, taking callers, and developing his skills at Westminster College. After graduation his dreams came true as he was hired at America's most listened to station, Z-100! In the mid to late 1980's, New Yorkers came to know and love Keith Stevens, as "Bubba", on the Z-Morning Zoo with Scott Shannon. Keith and his wife Sue have 4 wonderful sons; Daniel, Matthew, David, and Thomas. His joy in life comes from being a husband and a dad, and sleeping downstairs on the family room floor with the kids (and dogs) for "movie night!" Listen to Keith Stevens every week on "Keep the Faith" as he shares stories about life and inspires you to live YOUR dreams!
Donna's long radio career has been in rock and top 40 radio plus she's worked as an entertainment reporter and even took a spot on the set of VH1's Rock Across America. Donna claims Texas as home but was born in California, then moved to Maine, Montana, then Canada, Texas, New York, back to Texas, Germany, back to Texas, (see a pattern here?), then to Minnesota, South Florida, Nashville and now lives in Austin. (Yes, Dad was in the military!) Donna has a passion for helping homeless men, women and children and she with a handful of friends founded a homeless ministry in 2009. Join Donna as she shares stories of hope, comfort, and encouragement each week on Keep The Faith.
Donna Cruz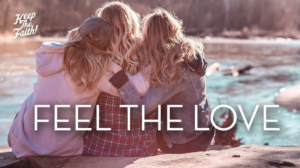 Penny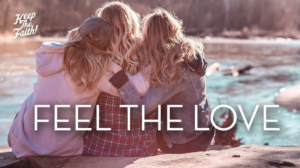 KeepTheFaith Radio is honored to bring you Penny, LIVE, as she takes you on a journey of encouragement every night Monday-Friday, 7pm-12 midnight (Eastern), live from Atlanta! From the second Penny heard the big radio stations in Boston–she knew this is what she was meant to do! She has moved all around the USA on her radio journey and now she feels very blessed to be able to share contagious encouragement with KeepTheFaith, live each night from the studios of WFSH in Atlanta. Life can be difficult at times, but sometimes all you need is a little reminder that you are NOT alone. Penny is the mother of 3 beautiful boys (Alex, Ricky and Casey) and has an amazing IT husband.
CIA: The Contagious Influencers of America Podcast. Meet the Gamechangers, the Influencers and those who are not afraid to show up with a shovel if that's what it takes to move a mountain. Go inside the minds of true American trailblazers who are making a difference by sharing their stories of personal triumph, overcoming obstacles, defeating fear, fighting addiction, and rejecting failure. Hosted by 9-time Emmy winner David Sams and TV personality Victoria Robinson.
David and Victoria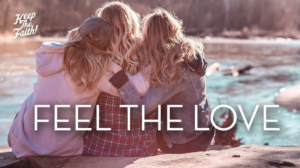 Keep the faith
CIA: The Contagious Influencers of America Podcast.
KeepTheFaith is America's source of contagious encouragement! Need a soundtrack to join you on your journey to find greater love, more joy and a deeper purpose? Choose from stories and songs that fit your mood to get you where you are going.
KeepTheFaith.com is a part of KeepTheFaith Radio Networks, a division of BigOyo, LLC. The company is based in Tennessee and programs 150,000 hours of radio airtime annually on more than 300 radio stations in the United States and Canada.
BigOyo, LLC was founded by broadcast veterans David Sams, Joe Battaglia and John Frost.
Theophony English Christian Radio brings Keep the faith to you daily, 7 PM IST, Monday to Saturday and Sunday 3 PM IST. Listen and be encouraged